J Balvin wants to be a 'living legend' like his idol Drake
[ad_1]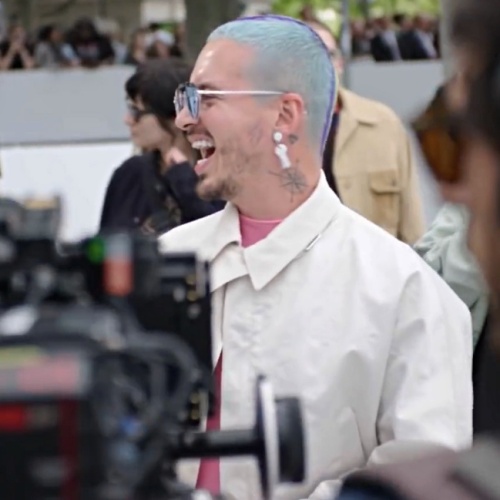 The 34-year-old multi Latin Grammy-winner has revealed he is the "biggest fan" of the 'Toosie Slide' rapper and he aspires to be an inspiration to the world via his music and his "social impact".
Speaking to Zane Lowe on FaceTime for Apple Music, he said: "My dream is simply, I would like to be a residing legend.
"I do. I want to inspire people while I'm alive.
"Listen, to me, man, a legend is somebody that actually conjures up the world. "Someone that inspires, that you want to be like.
"Like, 'Yeah, I would like to be like that man. He did a nice job.'
"And normally, to me, legends have a social impact too, that goes beyond music.
"It's like full vibe along with your persona, they vibe with manner you suppose, along with your ideas.
Professing his love for the 33-year-old hip-hop star, he added: "To me, Drake is a legend. He has broken a lot of records, and I think he keeps it real.
"I have not had the chance to speak to him, however he appears like a nice man.
"I haven't met him and I haven't even talked to him. Never in my life.
"And you understand what? I'm one among his largest followers, straight up."
The 'RITMO' hitmaker has already inspired his collaborators The Black Eyed Peas.
will.i.am and co recently revealed they "discovered" a lot from working with him on the 'Bad Boys For Life' soundtrack.
The 'Where Is the Love?' hitmaker said: "It feels nice.
"We've had a long career, so to come back with a global smasher like this with J Balvin, this is fresh.
"It simply feels actually, actually, actually improbable. We're studying from one another and serving to one another out."
Listen to the interview in full at apple.co/zane.
[ad_2]

Source link